Permanent Makeup in Upminster
Looking for a Permanent Makeup Artist in Upminster? Layla Hinchen's PMU studio – located just up the road in Hornchurch can help.
Professional PMU Artist near Upminster
Bad at applying makeup, even after years of practice? Too busy to put on makeup, or find you're not able to find makeup that remains on your face long enough? If any of these sounds like you, you might have thought about permanent makeup – and Layla Hinchen's PMU studio – located just up the road from Upminster can help.
Based in Hornchurch, Essex, we are ideally located to help you if this is something you are interested in. Read on for some more information, and don't hesitate to get in touch if Permanent Makeup is something you want to learn more about.
Image Rights Upminster Windmill  – one of our favourite local landmarks.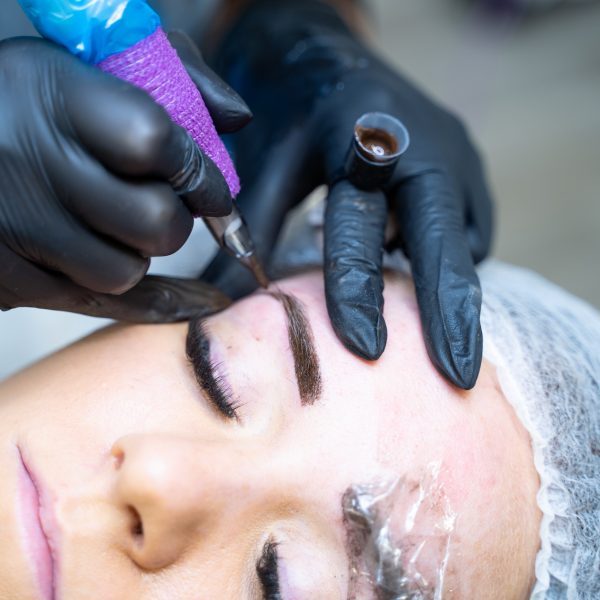 What is Permanent Makeup?
What is Permanent Makeup? Well, let's start with the basics. Permanent makeup, also called micropigmentation or cosmetic tattoos, is put on the skin with an iron oxide pen to make it look like you have makeup on.
With cosmetic tattoos, done properly by a trained expert, it can give the appearance that you are wearing lipstick or eyeliner, or it can be used to make your brows look darker and fuller. It can also conceal scars and improve the appearance of an uneven hairline.
It goes without saying though, that Permanent eyebrows are extremely popular, and it's little wonder when they offer so much. So, if you're thinking of getting an eyebrow tattoo then perhaps Layla Hinchen and her team located in Hornchurch, near Upminster can help.
Permanent Makeup Treatments near Upminster
Permanent Eyebrow Makeup Near Upminster
Permanent Lip Makeup Near Upminster

Permanent Eyeliner Makeup Near Upminster

Why not book a free Permanent Makeup consultation where we can discuss what you're looking for?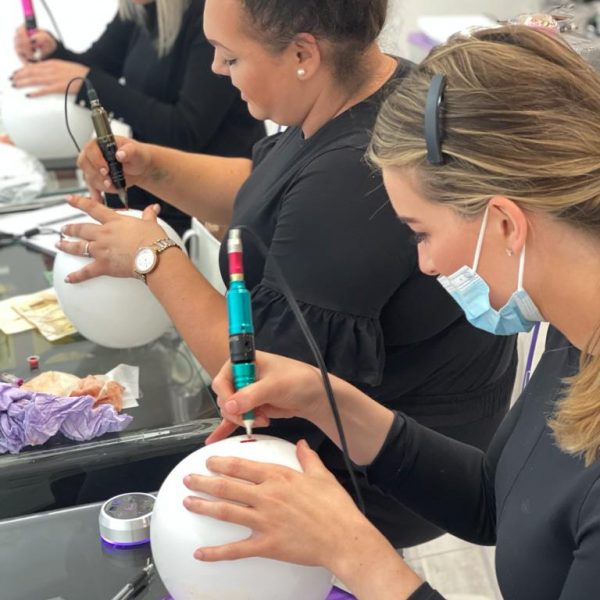 Permanent Makeup Training Upminster
Perhaps you're interested in becoming a permanent makeup artist yourself. Based near Upminster? If so, we can help with that too.
We not only offer permanent makeup services such as microblading, but also permanent makeup training courses near Upminster. The market for permanent cosmetics is both fascinating and profitable. Anyone within a reasonable commuting distance of our Hornchurch clinic who is interested in enrolling in our introductory sessions is more than welcome to do so. In addition, we offer the VTCT Level 4 qualification in micropigmentation. Please visit our detailed website if you are interested in learning more about our permanent makeup courses.
Frequently Asked Questions
Two to three hours should be allotted for the first procedure because there will be some routine questions and research to ask beforehand in terms of setting up records, taking images, discussing aesthetic preferences, performing the procedure, and discussing your aftercare routine. Colour correction touch-ups or follow-ups typically don't take as long as the initial treatment.
People often ask us if permanent makeup is painful. Most of our clientele tell us no, just a bit uncomfortable. During your treatment, we'll use beneficial numbing agents that are made to cause as little damage to your skin as possible and as little pain as well.