Permanent Makeup near Chelmsford
For those of you looking for Permanent Makeup in Chelmsford; Layla Hinchen's PMU clinic in Hornchurch is just a short 30-minute drive away.
Layla Hinchen - UK's Top PMU Artist - near Chelmsford
Layla is one of the PMU industry's leading artists. She and her team offer a range of PMU treatments, from eyebrows, eyeliner, and lip makeup services to clients in and around the Chelmsford area. Their goal is to make people look and feel great from the moment they wake up.
PMU cuts down on the time you spend on your daily beauty routine, and can also reduce the risk of allergies and skin irritations that come with regular makeup.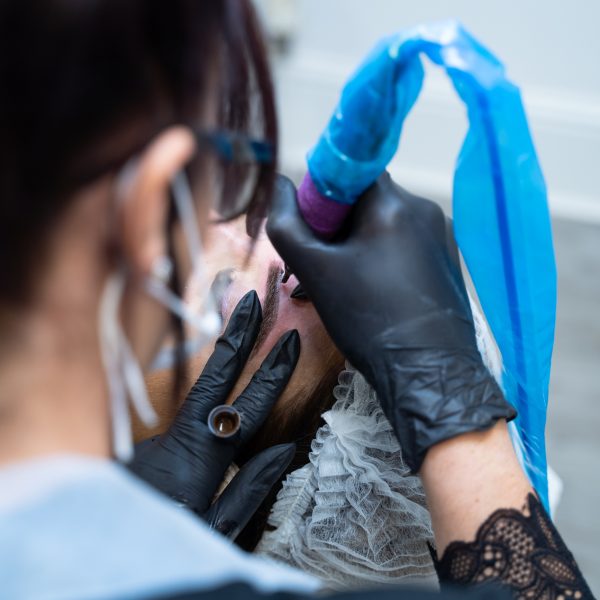 Permanent Makeup with a Personal Experience
At Layla's Hornchurch-based clinic (just 18 miles from Chelmsford), each PMU treatment is made to fit the needs of the client. No two sets of eyebrows are the same, and as such, each option is made to fit their exact skin tone and lifestyle.
Semi-permanent makeup, also called micropigmentation, is a type of cosmetic tattooing that is used to improve the way a person looks in a natural way. So, if you're looking for a recommended permanent makeup artist near Chelmsford, then get in touch.
Have you ever wondered how PMU works? By putting specialist pigment on the top layers of your skin, you can get a professional-looking boost in colour, shape, and detail. We make sure that you always get the safest and most professional service.
Permanent Makeup Treatments near Chelmsford
Permanent Eyebrow Makeup Near Chelmsford
Permanent Lip Makeup Near Chelmsford
Permanent Eyeliner Makeup Near Chelmsford
Why not book a free Permanent Makeup consultation where we can discuss what you're looking for?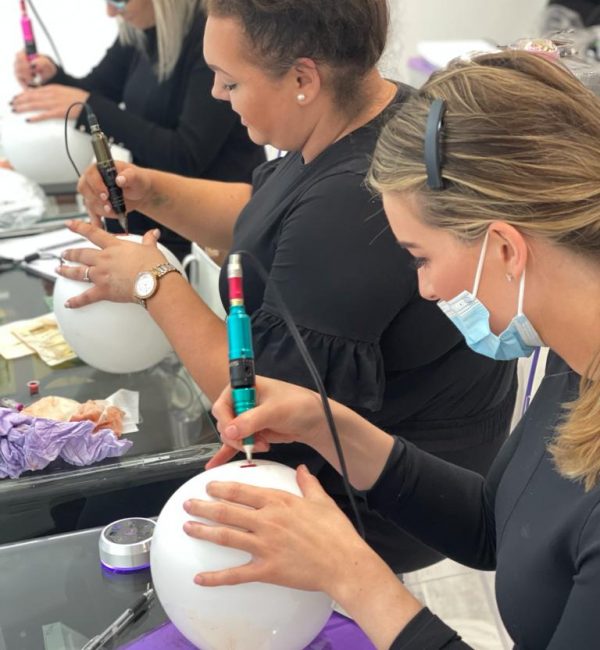 Permanent Makeup Training near Chelmsford
Perhaps you've had a permanent makeup treatment, and you've thought about becoming a PMU artist yourself.
If you are keen to do more than just experience permanent makeup and you want to help others achieve a flawless look, permanent makeup training (near Chelmsford) is a great idea. Based at our clinic in Hornchurch, Essex, we provide exceptional training on all facets of permanent makeup, including permanent eyebrows, eyeliner, and lipstick.
Help people feel comfortable in their own skin while working independently. If you are interested in starting a lucrative career in permanent makeup, we would love to have you join our introductory classes. And who knows; perhaps the dream of owning your own PMU clinic in Chelmsford could come true.
Frequently Asked Questions
Permanent makeup like an eyebrow tattoos have a lifespan of three to five years, depending on the method used and the patient's skin type. Over time, you may see some fading in the bold appearance, so we suggest getting touch-ups every one to two years to maintain the bold effect.
In Layla's PMU clinic in Hornchurch (not far from Chelmsford), all procedures are carried out in a sterile environment with the aid of a digitally controlled implantation device and single-use needle cartridges. Aside from temporary redness and a little swelling, there are no dangerous long-term side effects. Patch tests and thorough consultations are always carried out prior to booking your appointment.
You might have some redness and swelling for up to 24 hours after a procedure. The area being treated must stay clean. It's normal for the skin to peel and for the colour to fade over time. During your follow-up appointment, any other changes that need to be made will be done. Complete healing can take up to 6 weeks.