Permanent Makeup in Romford
Layla's Hornchurch-based Permanent Makeup Clinic is just a stones-throw away from Romford town centre.
PMU Artist In Romford - Layla Hinchen
Serving our client base in Romford and the surrounding area; Layla Hinchen and her team offer an extensive range of Permanent Makeup treatments including permanent brows, permanent lip makeup and permanent eyeliner.
Layla's Hornchurch-based Permanent Makeup Clinic is just a stones-throw away from Romford town centre. A short 9 minutes from Romford Brewery via Brentwood road, or 4 minutes from Gidea Park Station via Slewins Lane.
A historic market town, Romford is one of Essex's biggest shopping and entertainment locations. When it comes to the size of the town centre, Romford is only 5th in Greater London behind the West End, Croydon, Kingston and neighbouring town, Stratford for town centre vitality and viability according to a Town Centre Health Check Analysis Report.
Why choose Permanent Makeup?
Sensitive Skin
If you have sensitive skin, permanent makeup is ideal. Some people are allergic to regular makeup, so this is a great way for them to wear makeup without making their skin irritated.
Save Time
PMU can also save a lot of time. This has to be one of the best reasons to use permanent makeup. How long does it take you to draw on your eyebrows, put on eyeliner, and line or put lipstick on your lips?… And then remove it again at night?
Permanent Makeup Treatments in Romford
Permanent Eyebrow Makeup in Romford
Permanent Lip Makeup in Romford

Permanent Eyeliner Makeup in Romford

Why not book a free Permanent Makeup consultation where we can discuss what you're looking for?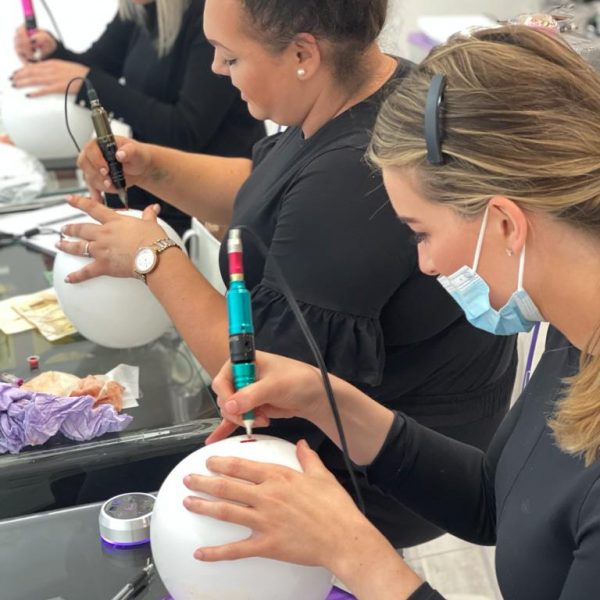 Permanent Makeup Training near Romford
Looking for PMU Training courses in Romford? The Permanent Makeup industry offers an extremely rewarding career path. If you're passionate about becoming a PMU Artist and you can travel to our Essex-based clinic, then we would love to welcome you onto our beginner courses. We also offer the VTCT Level 4 Certificate in Micropigmentation. Head over to our permanent makeup training course page to find out more.